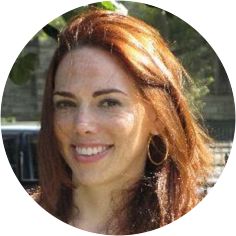 Julie Zuckerberg is an executive recruiter at Deutsche Bank based in New York. She majored in Philosophy in college and went on to obtain a Law degree from New York Law School. Soon after college, she joined Hudson where she was director of candidate placement. She spent five years at Hudson which saw her recruit various employees including attorneys and case managers. She did an excellent job in this position. Her duties included informing on the job details, promotions, benefits and important guidelines on the various jobs. Her background in law saw her play a role in resolving workplace problems. She achieved this by making sure they were handled within the confines of legal framework and compliance.
She joined Citi Global Consumer Bank in 2007 where she worked as Executive Recruiter. She was tasked with working on recruitment strategies as well as compensation trends. The objective of this was to give Citi Global Consumer Bank an upper hand against its competitors in the market. She also advised on talent acquisition. This saw her develop a rather vital skill set, that of being able to source talent globally. She also gained an in-depth understanding of the recruitment process from her time at Citi Group on the practical front. The experience gained has shaped her into a world-class recruiter bringing in highly productive candidates.
Upon leaving Citi Group, Julie Zuckerberg started working with New York Life Insurance. Her roles at this company were working on recruitment procedures and coming up with relevant business strategy plans and solutions. She also worked together with senior managers at the company in dealing with other company commitments. It was after this that she got into Deutsche Bank where she currently serves as Executive Recruiter and Talent Acquisition Lead. On top of that, she also works as a counselor and coach of recruitment executive groups. Leading negotiations and overseeing the recruitment of MD level positions is also on her plate.
Throughout her career, Julie Zuckerberg has been able to go from strength to strength to become a top recruiting expert. She has been able to recruit competent professionals wherever she has worked as a result even through social media. She has also developed invaluable networks with a variety of professionals. This has enabled her to develop a strong persona and strategies to propel her career further. Her tenure at Citibank is her most successful so far considering the lengthy period she served there.
The job comes with a lot of responsibilities. Despite this fact, Julie has been able to create time for her exploits. She actively engages herself with volunteer work to enhance various aspects of society. These include science and technology, civil rights, animal welfare, art, and culture as well as economic empowerment. Animal welfare is an important part of Julie's life as she owns a Persian cat. Photography is also another hobby of hers evidenced by a number of pictures she shares of her worldly travels. She is also into baking with cheesecakes being her specialty as long as baking is concerned.